Interview with Mr. Fraiture, physiotherapist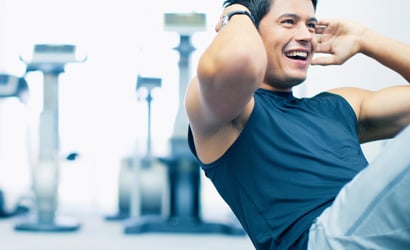 Henri-Matthieu Fraiture works as a physiotherapist with all types of patients, both at the Tomberg center and at home. He is also a personal trainer and sports coach at the Paul Tucker studio in Madou: physical preparation, physical reconditioning, and personalized programs.
What is physiotherapy?
Physiotherapy is a paramedical discipline (recognized by the Inami) that uses active or passive techniques and physiotherapy. Active rehabilitation techniques are based on the activation of the muscles in a helped way.
The professional's opinion:
Physiotherapy is care by movement. Movement is the key to treatment: Once the pain aspect is mastered, diminished or controlled, the goal is to re-educate the movement so that the person becomes independent again as soon as possible with a as little pain as possible.
It's not just about getting up and walking a little bit. It's about knowing how to get up, take something with you, be aware of your environment, so that the person is as autonomous as possible in everyday life.
What treatments can be used to treat patients?
Besides the principles of care by movement, there are treatments by heat and cold (cryotherapy) or even by electricity.
What is cryotherapy?
It is the care by the cold, generally advised just after the injury. These are recommendations that are given urgently to patients because they are easy to put in place: a piece of ice to reduce swelling. It's easy and accessible for everyone!
For example, when you injure your ankle: you will directly put you pockets of ice as this helps to decrease the pain, reduce swelling and also have everything that is resorption effect. After having done an intense activity or after having injured, in general, the zone concerned ignites thus it makes it possible to cut the inflammation!
What is heat therapy?
"Heat (through hammam, sauna, boilloires) helps with the release of toxins. It opens the pores of the skin so that it perspires and a relaxing effect is achieved. For anything, from "knots" to tensions in the legs or the neck, heat will decrease the inflammation in the area concerned. Therefore, the patient can feel much more relaxed.
After heat therapy, some patients may feel tired and may want to take a nap, but it's no worse because one recovers and maintenance at the body level is better done. It is a complement to the treatment. To relax, it is honnereux and something that takes time so I advise my patients to take a kettle or a basin of hot water for example, it is easier than to go in balneotherapy but the effects are also More limited.
From the moment it is possible to use the spa, sauna, hot tub etc … it is very beneficial. For regular pathologies, I really recommend it in addition to the physiotherapy sessions, unless the patient has an infection! "
So you consider that wellness centers are beneficial for the patient as part of his physiotherapy treatment?
"Wellness centers are used in addition to conventional physiotherapy and have a real interest in treatments.
In the pool or in a rehabilitation aquagym session, the water basins are efficient to discharge the body a little and to reduce the voltages thanks to the high temperatures (30-35 °, much warmer than a normal swimming pool). Which produces an immediate well-being effect by decreasing the pain and releasing the muscles.
Spas offer a moment of relaxation for patients who need it. It does not solve the problem, but it alleviates it. The effect is temporary, but it helps relieve pain and feel better. I am convinced of his interest. "
Would you recommend it to all your patients?
One should not systematically recommend: "Here, you have this or that pathology, go to the thermal baths." But most often it can be beneficial. This is usually even used for recovery at the sports level. "
Given the professional skills of Henri-Matthieu Fraiture as a personal trainer and a sports coach, the Doctoranytime team has taken advantage of it to know its opinion on sport and running, in particular about the event of the 20KM of Brussels which Will take place on 28 May.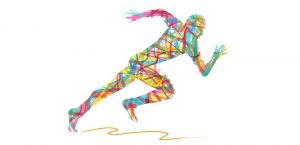 What is the role of sport in physiotherapy?
"It is the fact of restarting the zone with a goal. For example, a tennis match, one is in a performance goal of a specific movement. It is a dicipline with very particular movements and a repetition of these that will require a certain pattern of movements.
On the other hand, sport maintains well-being.
At the level of physiotherapy, it is something that is very complementary because we will seek in this sporting aspect to explore a maximum of things, space, balance, strength, or endurance. It takes up all the aspects so that the person re-educates himself. It is always in line with grip. The person must say that "I went to the physiotherapy session but I have to do my homework" which many people do not do specially and afterwards wonder that treatment does not move so fast … C Is as if they were not taking their medication. The reemition is done less well or does not happen. There is the quiet sport that is aimed rather at the well-being goal but people are not asked for high-level performances because this will engender a weariness that is totally against the well-being aspect.
In general, physical activity is essential in rehabilitation. "
For the legendary 20km run of Brussels, Doctoranytime trains a team of sports enthusiasts with the aim of supporting them through personalized support for this event.
Would you recommend going to a physiotherapist before the 20 km of Brussels?
"Not necessarily a physiotherapist but a sports specialist who can advise and prepare the person for a sports challenge!
Of course it depends on the person, if you do not have the habit of running, it is advisable to consult for better preparation and essential recommendations. Professional riders do not have the same needs but in general they are also very close to physiotherapists and have specialists listening to them and serving their performance and recovery!
A tip for training the 20km of Brussels?
"Tour depends on each person, maybe you have a very good balance but your endurance is at the lowest or the reverse. You may have a decompensation on one side and not on the other. It is necessary to analyze and see where are the gaps, the achievements, to work on the gaps, to bring them up to level. And then, once the body is updated. We re-train him in the path of running. It's the repair. This is done in parallel with the strengthening, stabilization, endurance aspect and from time to time, when there is a little strength. "
How much time in advance should we prepare for the 20 km?
"I'd say start now! The body changes slowly. Indeed, it disappears very quickly but it takes much more time to adapt.
To be objective, it all depends on your sporting activities, whether you practice regular physical activity or not. "
Will you advise your patients to do the 20kms as a sporting and personal objective?
"Yes but again, it all depends on the patient. Some yes, others, out of the question.
I am in favor of the idea that nothing is impossible. If you want to do a test, you can give yourself the means. It's not because we've had an injury, we can not do anything anymore, but we must always listen to his body and his abilities."